Grill + Chill | Sauvignon Blanc + Shrimp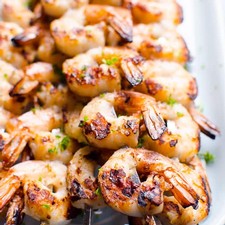 Now you can Grill + Chill (or Roast + Coast) some of our favorite Wine and Food Pairings in the comfort of your own home.
Each order includes marinated chicken, sauce, two sides and a sweet treat. Everything is ready to go for your grill (or oven), and directions for preparation and serving will be included with each order. Serves 2 People.
Order by 12pm for Curbside Pick-Up the following day. This menu is availbale 6/4 - 6/10.
PRE-ORDER ONLY. Limited quantites, available until sold-out.
MENU 6/4 - 6/10
2018 Sauvignon Blanc / Dry Creek Valley
Herb Shrimp Skewers with Fennel Frond Pistou
Mixed Greens with Shaved Fennel + Blood Orange Vinaigrette
Citrus Fregola Salad
Saffron Panna Cotta