Custom Private ZOOM Flight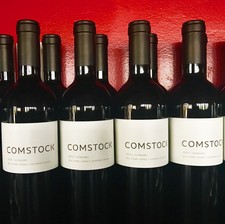 Join your favorite team members from Comstock Wines as we taste tyour favorite variteals. SIP along, ask questions, and enjoy an intimate, educational, and entertaining tasting with us from the comfort of your own home!
This custom flight lets you choose any 3 of our currently available wines, and set a date and time that is mutually convenient. You can invite up to four guests to join your ZOOM, and they can purchase the wines to taste along as well!
ZOOM Meeting info will be emailed to you upon confirmation of your order.